Our story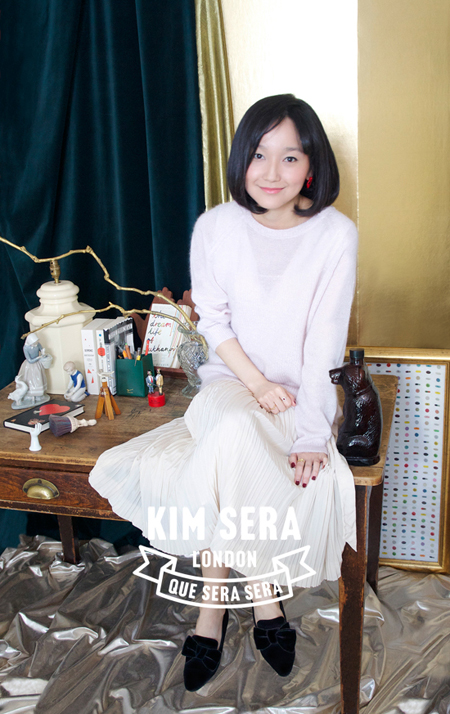 Sera Kim is a creative director at KIM SERA based in London. She trained as a designer at Central Saint Martins College of Art and Design. Sera launched the brand in 2015 for the sheer joy of doing what she loves the most.
Before taking this step, she worked as a graphic designer on multiple projects with artists and fashion houses such as Damien Hirst, Jean Paul Gaultier, Julian Opie, Alexander McQueen, Jeremy Deller and Grayson Perry.
Sera's designs have been displayed and sold at multiple world-renowned museums and galleries in Europe.
As we spend time and make effort to visit galleries and museums to indulge ourselves with great art and wonderful designs, KIM SERA believes filling our homes with beautiful design is equally well worth the effort.
In working with the cherry-picked finest manufacturers and artisans in England, KIM SERA aspires to deliver premier designs to those who share the same philosophy as us without losing a hint of humour and eccentricity. We hope that our products are cherished but more importantly well used.